Co-creation: a pillar of radical innovation for large corporations.
Very large companies have developed gradually since the beginning of the decade, and then more aggressively from 2015 onwards, to encourage disruptive innovation in-house: labs, open-innovations, intrapreneurship, etc. They have also invested heavily in startups. A few years later, a model has yet to be explored in France: co-creation. This is explained with the example of Bosch.
2015, the hunt for startups is open.

Disruptive innovation is a major challenge for corporations. The digital revolution has brought its share of competition in an economic world where all seemed to be well established. It must be recognized that today's experts are unanimous in saying that all sectors of activity and all companies, regardless of their size or structure, are concerned by digital transformation and must accelerate their investment cycle. Many groups feared the Uberisation syndromes theorized by Maurice Levy, then president of Publicis. Since then, it has been a race towards digital innovation with the consequence that the hunt for startups can be considered as open in France since 2015.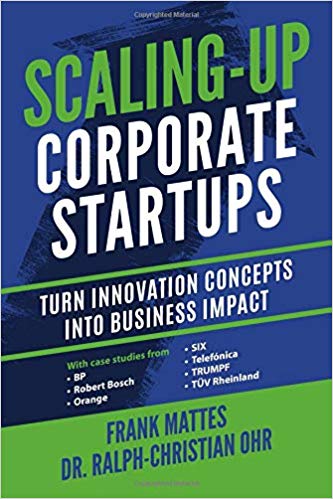 Since 2015, major businesses have developed many initiatives to encourage in-house innovation. They have invested in the "startup phenomenon", hoping, therefore, to integrate them into a "workflow" more in line with their pace of innovation: incubators, CVCs, accelerators, etc. A few years later, the results have not been entirely satisfactory and some frustrations persist. Some startups accelerated by large groups are delighted to be bought out after their acceleration period, by GAFAs or unicorns, the value of co-creation then escaping the large group. On the other hand, some startups tend to normalize themselves dangerously in the presence of large groups, thus losing "their essence". This is what Franck Mattes and Ralph Christain theorize in their book: "Scaling-up Corporate Startups: Turn innovation concepts into business impact". In this book, the two authors advocate the concept of co-creation and take the German giant Bosch who brilliantly initiated this concept in Europe as an example. 
2013, Bosch launches Grow, the first real European co-creation platform.

In 2013, Bosch initiated the opening of a new in-house platform dedicated to innovation. On this platform, the innovation teams had the opportunity to transform their concepts into products and business models independently and hand in hand with Bosch. For teams wishing to innovate, this platform offered an ideal structure to exploit their agility and dynamism but also to meet customers, while benefiting from the comfort and support that is typical of large companies.
With this platform Grow, Bosch had two objectives:
Increase the chances of success of truly innovative initiatives,
Transform the group profoundly, to make disruptive innovations possible, manage them and make them viable (scaling-up).
Bosch, a historically atypical innovator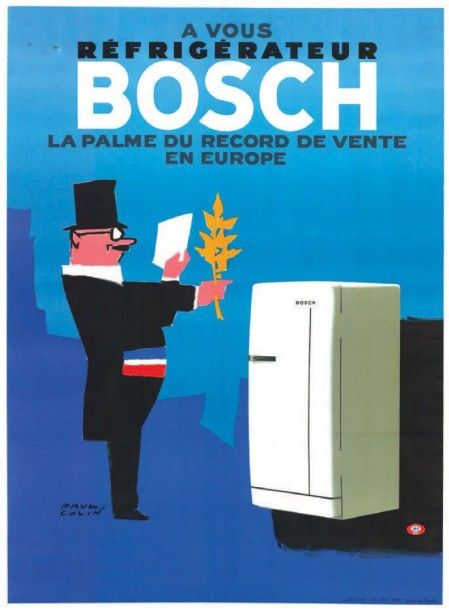 When Robert Bosch humbly founded his workshop for precision mechanics and mechanical engineering in Stuttgart in 1886, he probably had no idea of the development that would follow his initiative. Today the Bosch Group is a world leader in its field and employs more than 400,000 people worldwide. It generates nearly 80 billion euros in turnover. These activities include 440 subsidiaries in 60 countries, grouped around 4 business sectors: Mobility Solutions, Industrial Technology, Consumer Goods, and Building Technologies. One of the group's particularities is its capital structure: 92% of Bosch shares are held by charitable foundations and the majority of voting rights are governed by a trust that is responsible for the Group's innovation efforts.
This structure guarantees the group a high degree of freedom, particularly in terms of innovation. But above all, it gives managers the freedom to undertake strong initiatives in terms of long-term innovation. Bosch now prides itself on employing 64,500 people in research and development.
Large companies can create innovation but have more difficulty inventing new business models.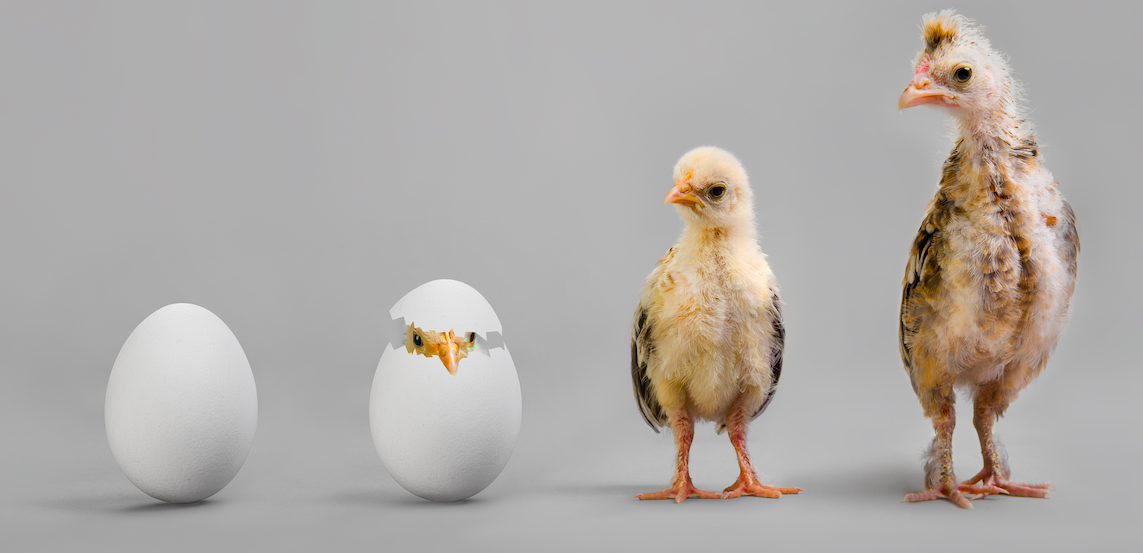 Franck Mattes and Ralph Christain theorize it in their book: "Large companies are often victims of their own success. They are so powerful with their core business activities that they do not feel the need to reinvent themselves. However, if Bosch has constantly evolved its core business over the past 50 years, it is undoubtedly due to a large number of technological innovations and to the new business models that have emerged. The major technological innovations are given by the Group, but the ability to integrate its innovations into disruptive business models must be heavily backed by Bosch.
Bosch's main idea is brilliant: to include the trade-off between high-risk and low-risk investments in the group's core business. Typically, as any innovation director knows well, the chances of success for development in a core business are 85% as long as the target growth remains at a single-digit level (which the groups master). But if you plan to invest in disruptive innovation, only 10% of projects will succeed. However, it is this 10% who will do what Bosch calls "very big things" that will push the market forward and reinvent it. It was precisely to incorporate this risk into the core business of a giant like Bosch that Grow was created.
 Co-create startups for the group and with the group.
Bosch positions Grow as a working environment that generates "radical innovation". The people selected at Grow have to think differently every day. But Bosch positions Grow as an essential partner offering all the support necessary for successful business development.
All co-created startups are financed by Bosch and supported by the growth platform team, from fundraising preparation to integration into the group. Unlike its subsidiary Venture (Robert Bosch Venture Capital), Grow is not focused on investing in external technology startups that could be incubated by Bosch's incubator. Grow has its own legal structure that allows it to co-create startups with the group and for the group.
Wefound, the corporate startup studio offers you tried and tested acceleration levers for the creation of disruptive innovation structures for the benefit of large groups. To learn more about Wefound's methodology, we invite you to read this article: