Wefound helps the structured world of big corporations tap into the creative energy of startups by fostering the optimal conditions to bring these universes together.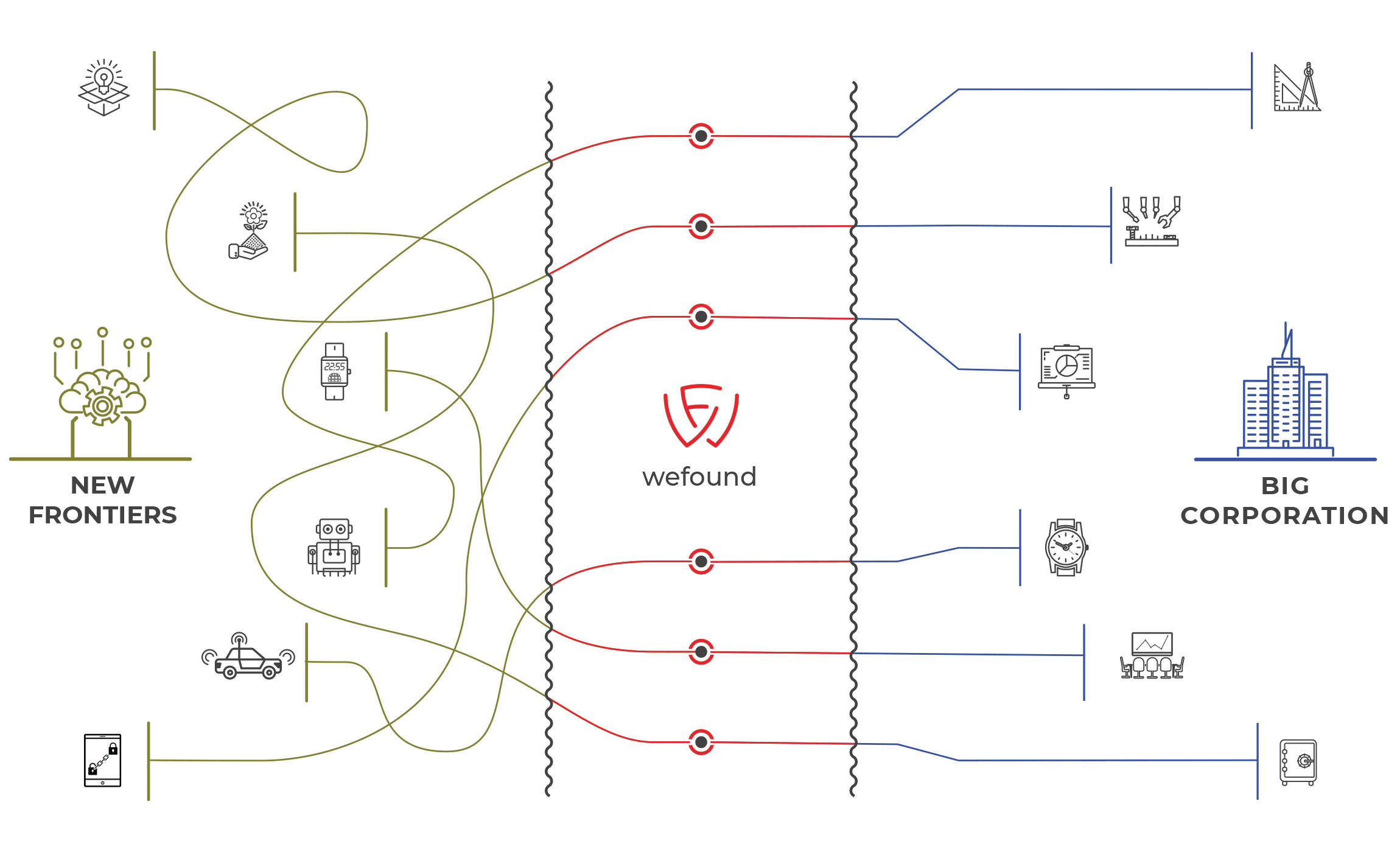 Wefound is a base whose innovative mechanisms enable a corporation to build productive, long-term relationships with Startups, thus empowering it to conquer new frontiers.
Contact


Wefound is based in the heart of Paris, in an environment conducive to creativity, concentration and team work.

Have a question? Want to join in the adventure?

Contact us!