Marine, Gilles, can you present Wefound to us, and tell us about the particularities of corporate startup studios.
Gilles Debuchy: Wefound is a corporate startup studio. We are a startup that co-founds startups in collaboration with major corporations. To radically summarize our activity, we do two things.
Firstly, we work with the managers of large companies (business unit managers and innovation managers) to identify their business objectives and the relevant levers in terms of innovation. This is the ideation phase.
Secondly, we give life to the projects and we accompany it throughout its duration.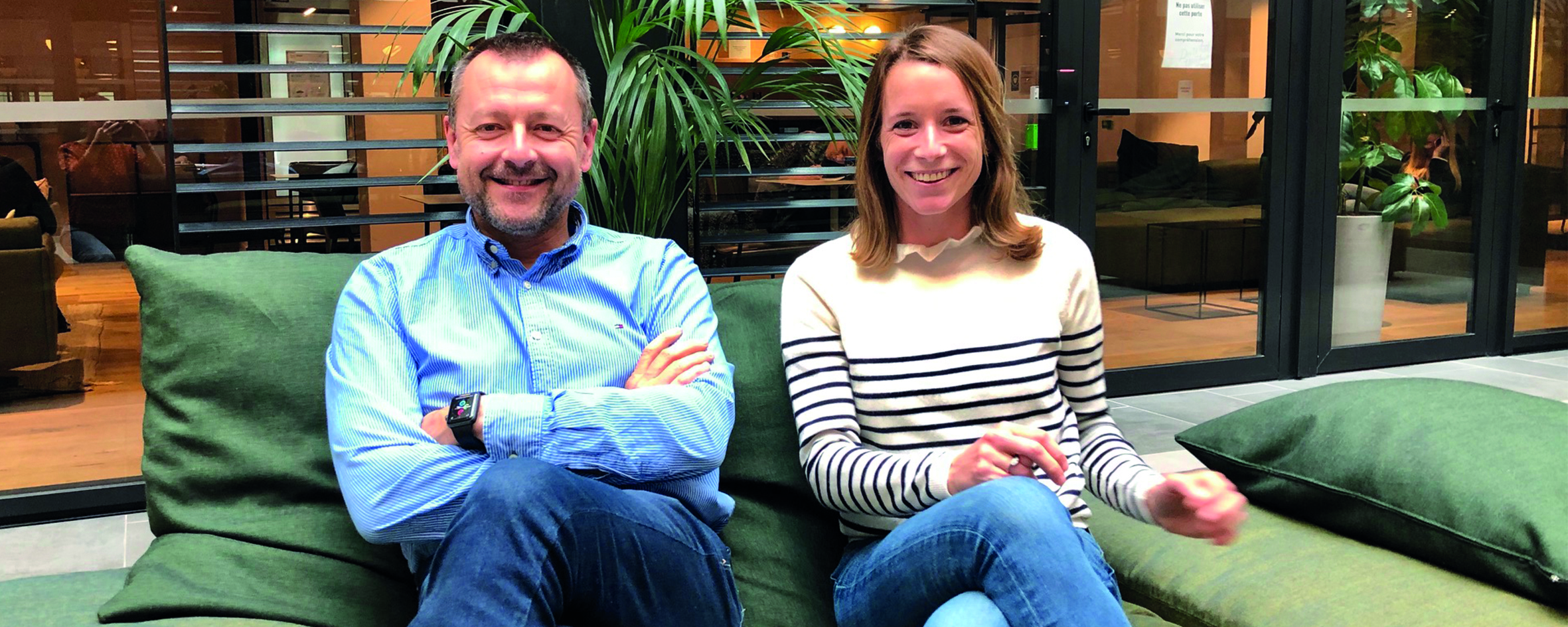 What is your vision on innovation for large groups?
Marine Esmein: Our objective is to encourage large companies to set up external innovation vehicles. Disruptive innovation is relatively complex to implement for large groups. Thus, for primarily structural reasons, the attempts of very large companies to experiment with creating disruptive innovation vehicles internally have often proved to be ineffective.
Gilles Debuchy: By co-creating these external start-ups, whose objectives meet concrete business objectives, we are convinced that we can provide groups and large companies with the means to address the business units' problems in terms of disruptive innovation.
In concrete terms, what do you provide to large companies?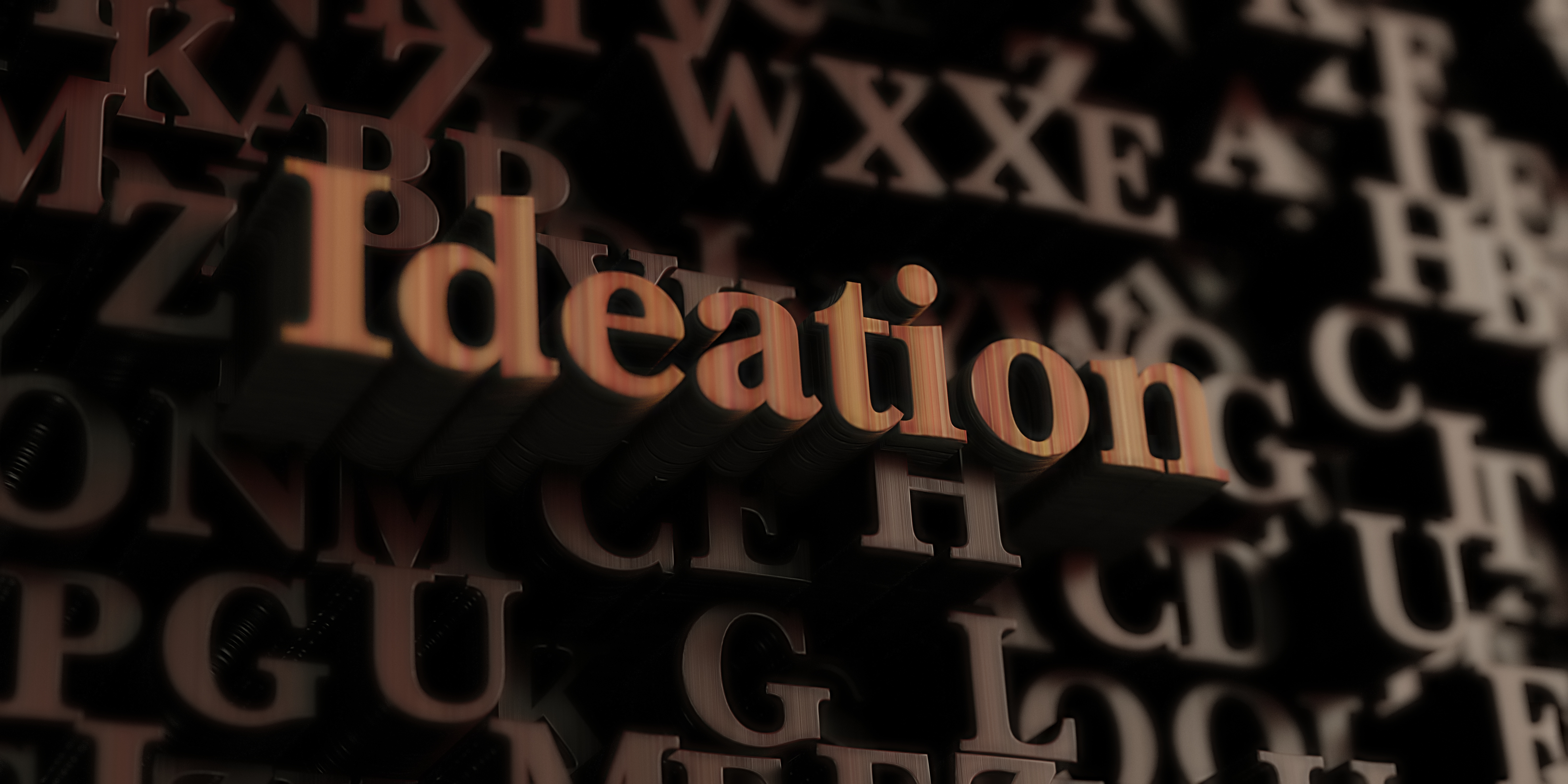 Gilles Debuchy: Our collaboration enables large companies to understand their opportunities for transformation more effectively. We help these companies to find the most relevant innovation levers. When we discover a real opportunity, we create one (or more) startups, we recruit the founders, take care of the pre-seed financing with the group, and do everything possible to get it up and running.
In your experience, what is the major "pain point" of large companies when it comes to innovation?
Gilles Debuchy: We can distinguish two types of companies. Those that are innovative, agile, and digital by design, this is the case of GAFAM for instance. In France they are very rare, we could mention for example Blablacar or Doctolib. But the majority of the largest French companies are still marked by a strong historical background. They are extremely reliable, efficient, and have been well established on the international scene for a long time. It is their strength, but it is also in a way their weakness.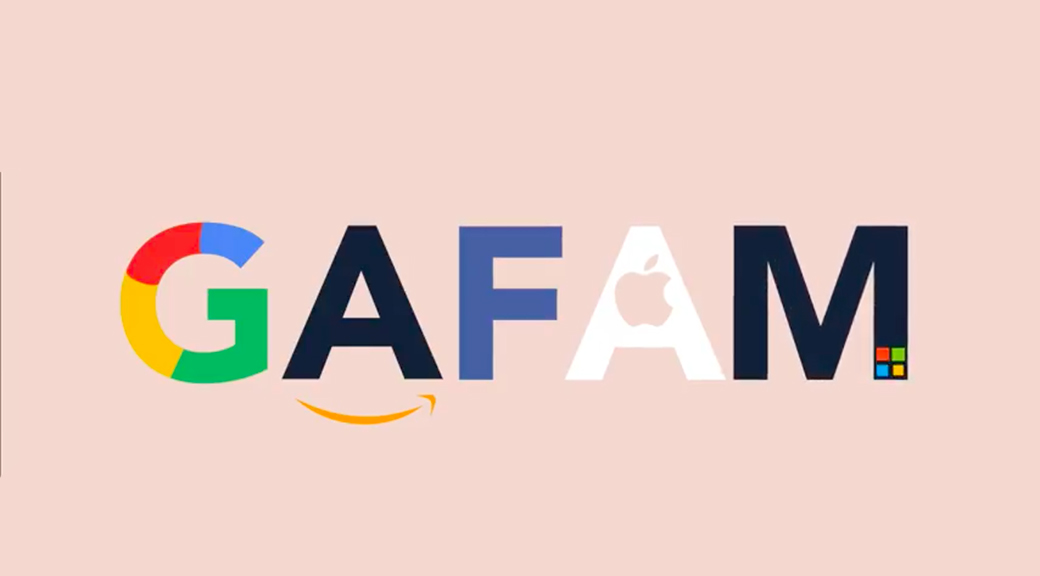 Marine Esmein: In France, we have a network of large companies that is remarkable given the size of our economy. And if there is one characteristic feature of the major French groups, it is their level of excellence.  They are built on extremely solid foundations, have been able to withstand crises over time, and reassure investors with their solidity. But paradoxically, it is their weakness: their DNA is based on solidity and reliability, whereas disruptive innovation requires them to take risks. It requires a real "risk culture" and a certain agility "by design".
Gilles Debuchy: I would add that pure agile players are no longer satisfied with just launching innovative products or services. They are also beginning to develop remarkable long-term visions and capitalistic strategies. Thus, if we take the example of the hotel industry, Airbnb literally "disrupted" the market (these were the terms used at the time), to the great displeasure of the giants in the sector: Hilton, Accor, etc.
Accor, for its part, responded with a strategy of massive acquisition and investment in startups. It bought concierge services and other hotel-related services at great expense, with the legitimate aim of offering its customers "more than just a room: a global experience".
A few years later, it was Airbnb that bought Hotel Tonight (in which no one had any faith three years ago), a startup specialising in last-minute hotel discounts, but also a supplier to these large groups. Airbnb, therefore, became the prescriber of Accor via HotelTonight, and a "thorn in its side" via its Airbnb platform. The strategy at least deserves to be highlighted! Because, through this simple example, we can see a harbinger of a hegemonic strategy of a former "new entrant" over an entire sector.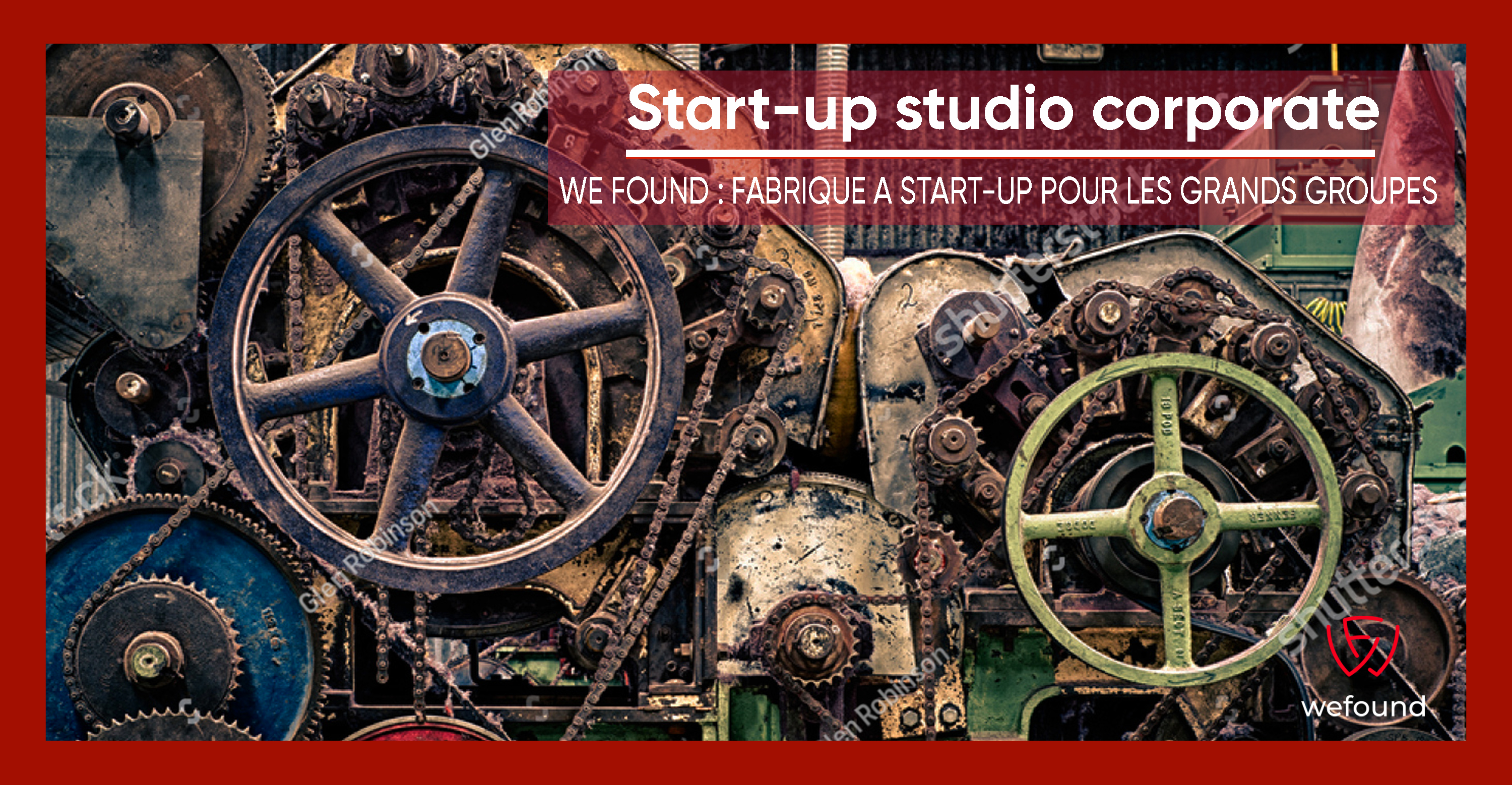 Click on the image to read the article
So there is a dichotomy between the DNA of the major French groups and the risk culture induced by the digital revolution? 
Marine Esmein: That's not exactly what we think, and we need to be more specific. Large French companies can certainly produce a high level of innovation internally, but this will require a massive transformation of the organization, thus a long, costly and uncertain process.
Thus, any observer could question : on the one hand, is it worth it? On the other hand, since the disruptive innovation consists of aggressively disrupting an established market, does a leading company really have an interest in disrupting the market it dominates?
Gilles Debuchy: Certainly today. Especially without hurting its strength, i.e. its solidity, its ability to develop a high level of operational excellence, and its organization. And it is on this aspect that the contribution of the corporate startup studio is undoubtedly immense. By co-creating startups externally, we stick to the group's business objectives and don't impact its main processes. The startup grows and develops like an exotic plant in a greenhouse in the middle of Paris. It develops at its own pace, in a favorable environment, until it reaches the maturity required to contribute to the group's success.
Should the startups thus "co-created" replace the traditional innovation vehicles of large companies or should they complement them?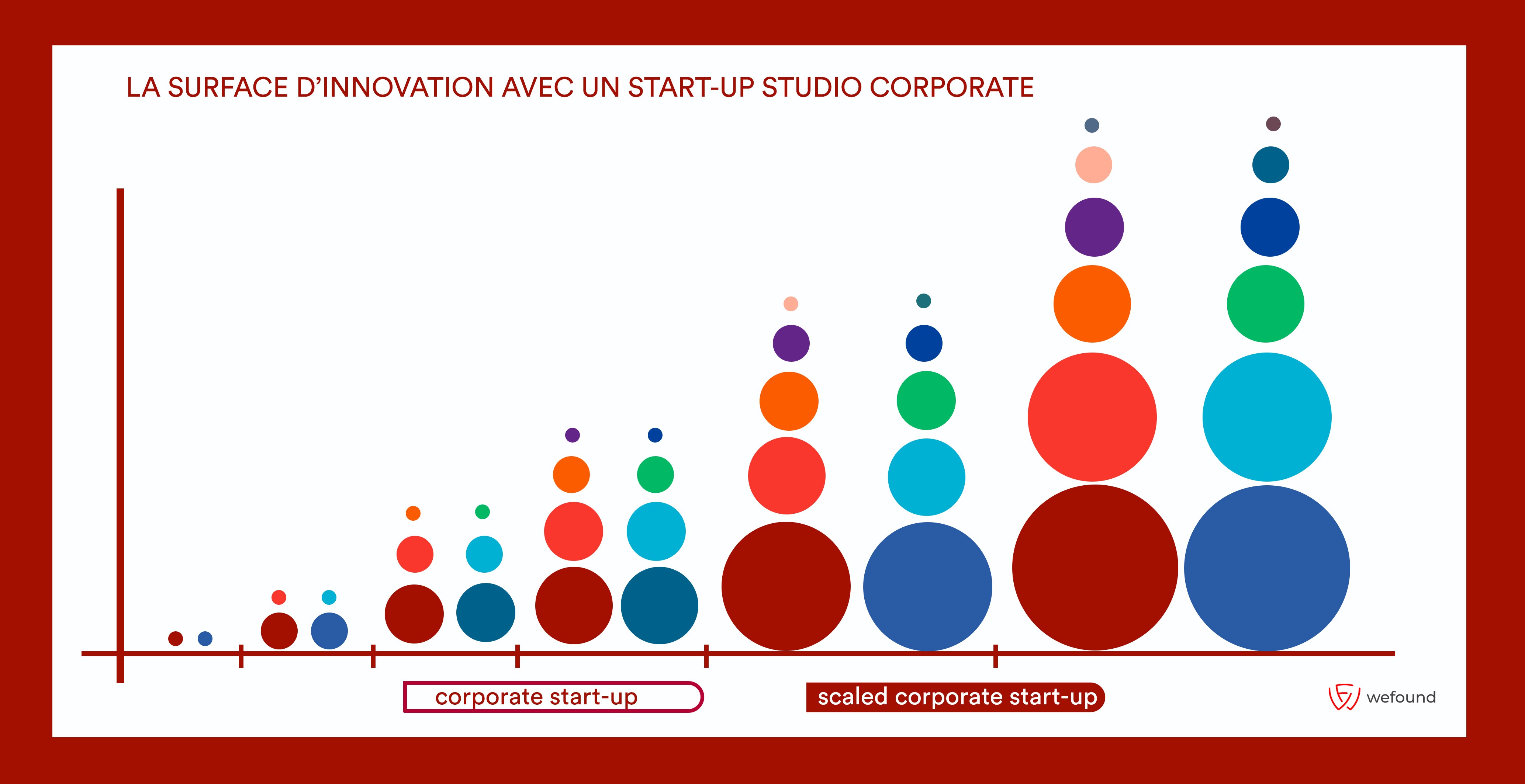 Marine Esmein: We are 100% clear on this issue. The co-created startups complement, not replace, the other innovation vehicles of large groups.
Gilles Debuchy: We consider the startups that are co-created by Wefound as an extension of existing innovation efforts within companies and not as a replacement. We are convinced that we will have as much success with companies that have already had a very active track record in setting up tools for disruptive innovation as with those inexperienced in this area. In one case, we will have to reinvent and complement practices, while in the other we will have to start from scratch. It will only be a question of method, adaptability and of course agility.