Following the digital revolution, disruptive innovation and integration of start-ups into the fold of large corporations are a major challenge for large groups. After open innovation, intrapreneurship, incubation, and acceleration the co-creation of startups is gradually being introduced into the toolbox of innovation directors and CDOs. Widely developed in the United States, the idea of co-founding a start-up is spreading in France with strong initiatives at Air France with Big Blank and AXA with Kamet.
So why co-create a start-up and why with a corporate startup studio? In this article, we have five good reasons to pursue co-creation.
Innovation is not invention, innovation is about creating value.
It is widely accepted that a distinction should be made between technological innovation and usage-based innovation. One (technological innovation) is often considered purer or at the very least, more promising than the other (usage-based innovation). However, at Wefound, we believe that this distinction is obsolete. We believe that innovation only occurs when value is created.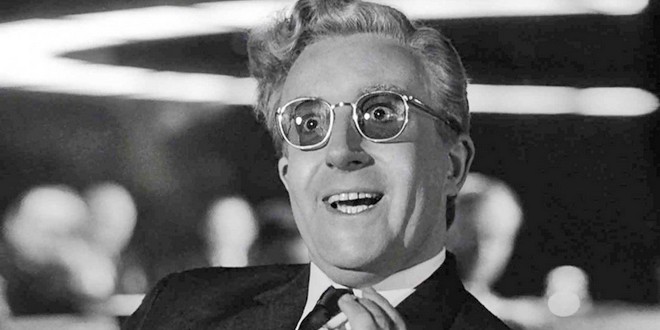 "Innovation does not mean entering a market with a new idea. All our teams at Wefound are convinced that innovation begins to exist only when value is created. Our experience shows us that this creation of value occurs only on the basis of 'insights' (internal inputs from an insightful and informed vision of the market). Insights that will allow you to understand where the group should be in the future, how it should be positioned, and with which vectors to optimize and accelerate its value creation", asserts Gilles Debuchy, CEO of Wefound.  This is the very essence of Wefound's approach, to create enough insights so that innovation is no longer synonymous with experimentation but rather with value creation.
Use teams that are experienced in disruptive innovation. 
Growing a startup is not the same as running a traditional company. Admittedly, some high-level managers will be able to switch from one to the other with ease. But disruptive innovation combined with the creation of the "shock troops" necessary for its development cannot be improvised. Startup studios have invaluable knowledge of the startup ecosystem. At Wefound, all our core team members have at least one strong entrepreneurial experience, with strong networks in France and abroad, and the knowledge to recruit the perfect employees for large corporations to help startups grow.


Bring in innovation from the outside.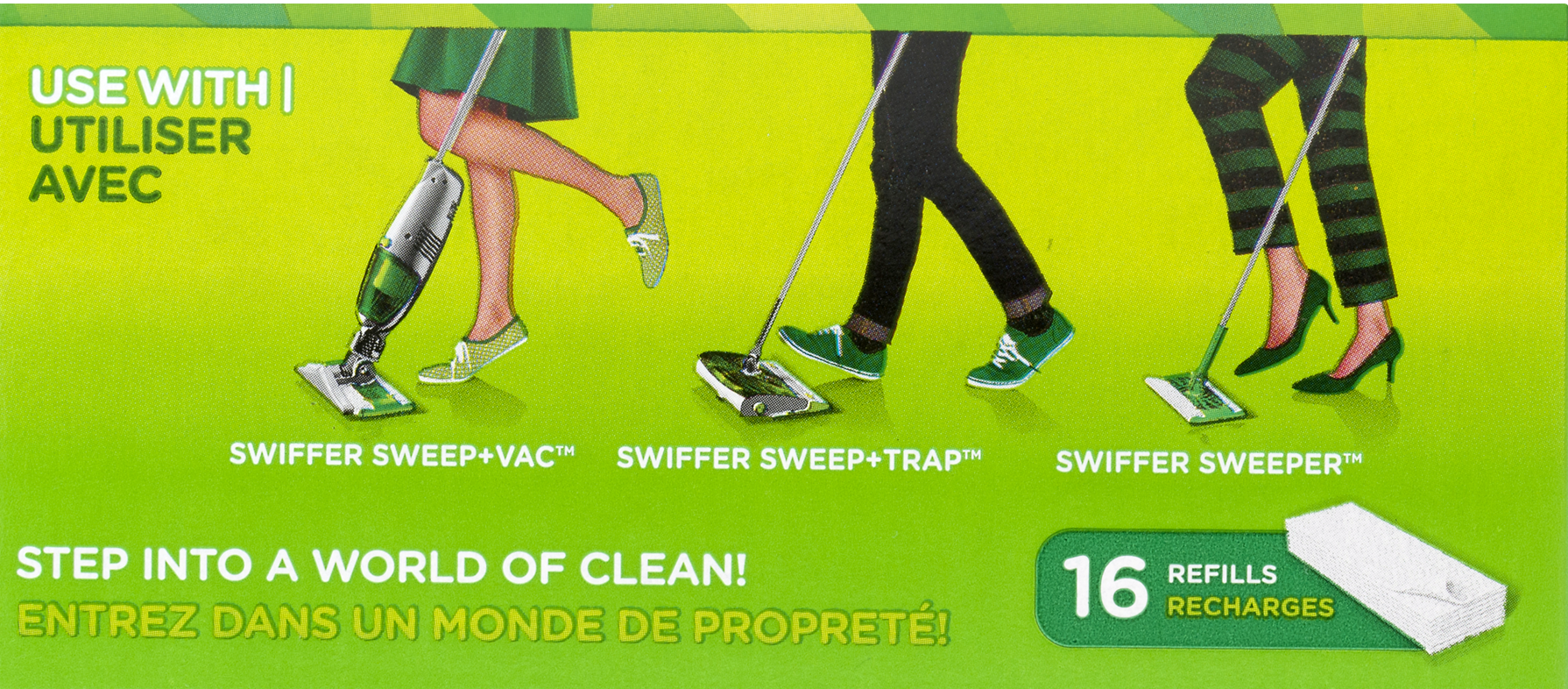 As we saw in a previous article, American "detergent makers" very quickly understood that they had to take advantage of innovations designed and developed outside their walls for:
radical innovations,
innovations that break existing traditional product segments
faster and cheaper processes
It should be noted that a group will often tend to innovate at the sidelines of its core business, according to a logical and linear cycle of innovation that is specific to its sector of activity. Tesla made the electric car take off while traditional manufacturers were slowly switching from gasoline to hybrid, from hybrid to plug-in hybrid, and finally from plug-in hybrid to electric.
In a large group, innovation is never at odds with its core business, while a new player or a game-changer (such as Tesla) will consider disruptive innovation as an aggressive vector of domination to impose its brand and its mark on a market.

In the context of increased competition in the field of energy distribution, one of our partners, Engie, wanted to broaden its scope of exploration around its key business of electricity. With the group's Business Units and after a significant period of ideation, we have decided to launch Greenmove, the specialist in used electric vehicles.

In launching Greenmove, the pitfall was to avoid an overly "internal" vision of the project. This would have consisted of projecting Greenmove as a vector for acquiring electricity consuming customers captive for Engie. For the initiative to have a chance of success, it was necessary to look beyond that. Greenmove's business model is based on long-term rental or resale of used electric vehicles. "Greenmove does not aim to find its financial equilibrium by selling electricity but does so through the sale and rental of electric vehicles. We have thus created an environment for innovation in line with Engie's values while offering the potential for growth for the group's traditional activities. At the same time, we have created a non-captive model, the only one that can make this project a success on a stand-alone basis", explains Gilles Debuchy, CEO of Wefound.
Benefit from a cycle of constant innovation that is in line with the hypergrowth models of startups.
As shown in the diagram below, initially one or more startups are co-created. They develop at a hypergrowth rate, and other start-ups may also be added over time. In this case, we take the example of two co-creations per year. We see that the area for innovation of the group expands considerably over time without affecting the group's internal potential for innovation since the startup develops in an almost autonomous way, on its own territory.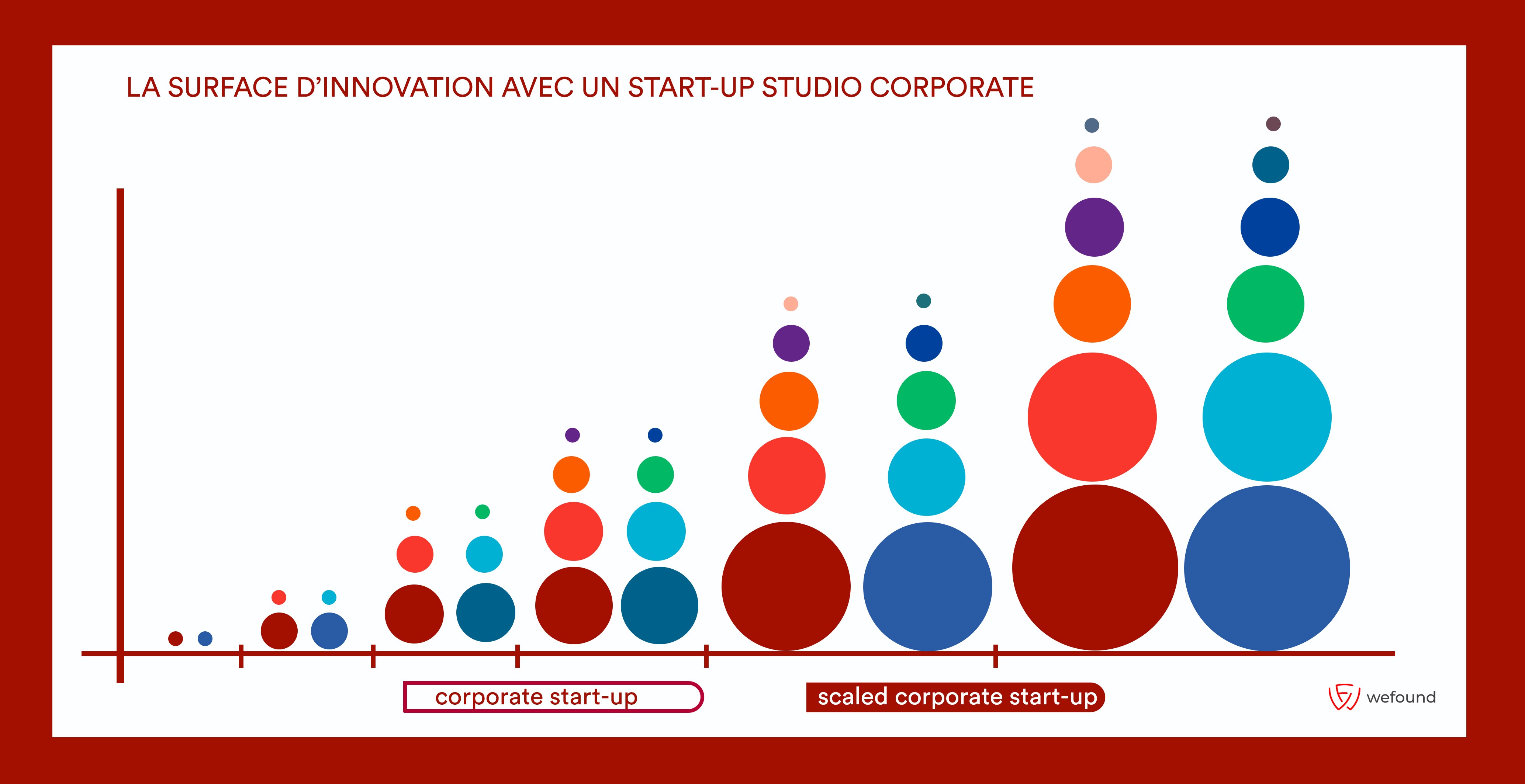 Sylvain Huet, CTO of WeFound adds, "Of course the co-creation process cannot and should not replace the Group's in-house innovation initiatives. Co-creation must be added to their traditional innovation processes. The co-creation of startups is simply another weapon in the arsenal of innovation managers."
The group is an indirect co-founder of the start-up. In the worst-case scenario, it can sell it and profit from it.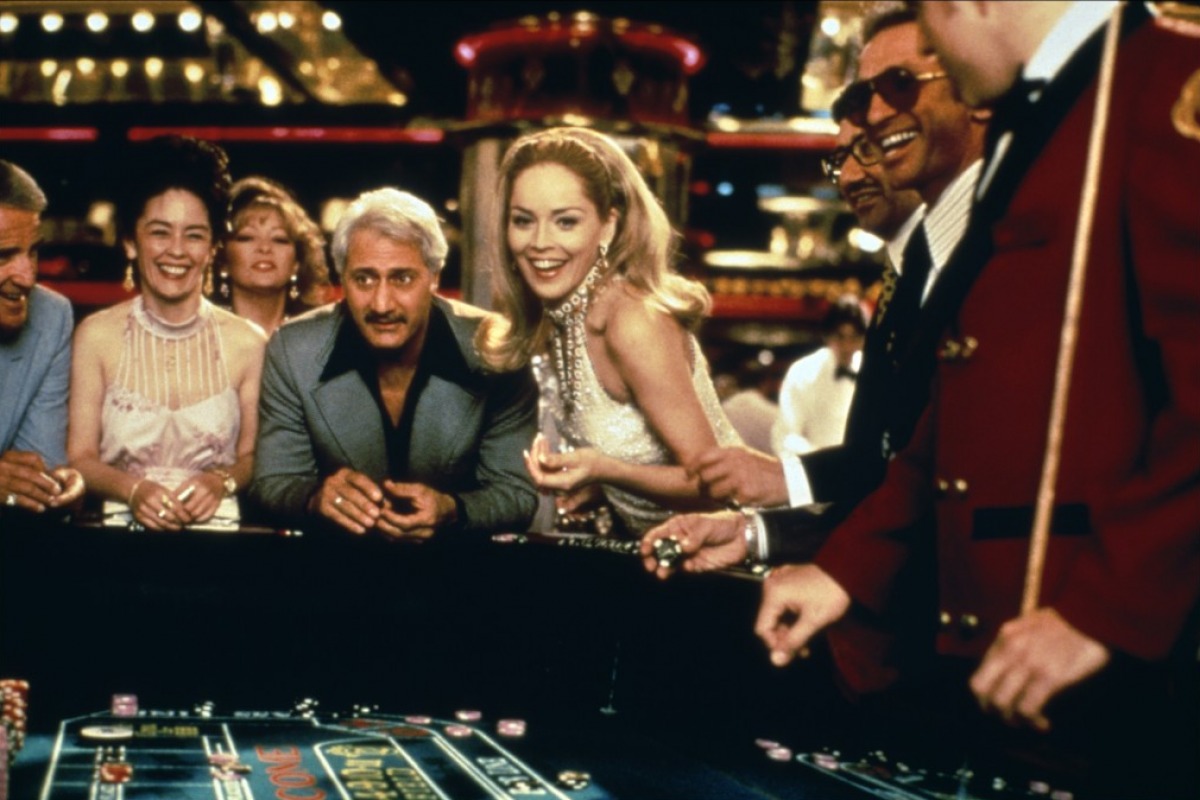 As such, it may seem anecdotal to anyone who has not had any experience with an accelerator. But how many groups that have been positioned as startup accelerators have been disappointed due to a lack of control over strategic decisions? "The 'accelerated' startup can indeed decide to unexpectedly sell itself to a competitor of the group that helped it grow", Gilles Debuchy explains. While the accelerator model exposes the group to the risk of losing its best startups, the corporate studio startup model indirectly provides a number of safeguards to the group. In the event of co-creation, the group will have the ability to use the M&A option under the right conditions: there is no exclusivity or pre-emption right, but a de facto special relationship. The balance is restored. And if a competitor buys the startup, it will be no surprise and furthermore, it will generate additional financial value.
For more on innovation in general: The art of innovation, Guy Kawazaki

https://www.youtube.com/watch?v=Mtjatz9r-Vc